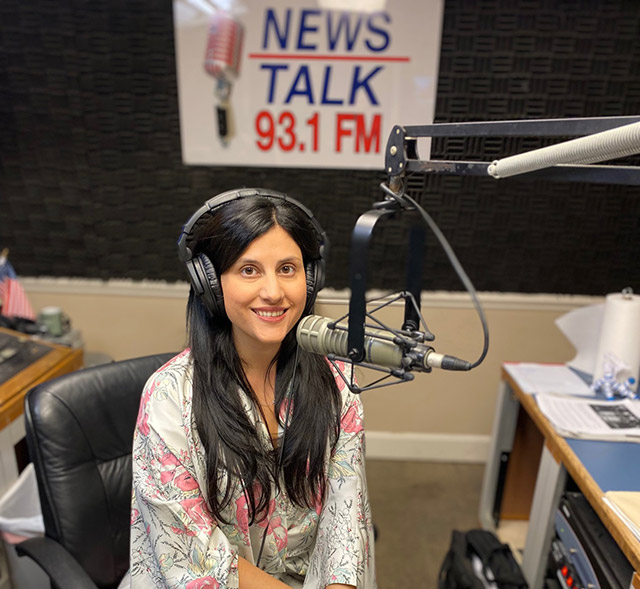 Apryl Marie Fogel has lived in Alabama for over eight years and was originally from the beautiful Space Coast in Florida. After college, she spent a total of six years off-and-on in Washington D.C. working for three members of congress; Jennifer Dunn (WA), Bush vs. Gore hero Katherine Harris (FL), and most recently Tea Party Republican and national firebrand Dr. Paul Gosar (AZ).
Fogel was a presidential appointee in the George W. Bush administration before hitting the ground and spending a decade in the field working with conservative candidates and groups including 2 campaign cycles promoting second amendment candidates for the National Rifle Association's NRA-ILA. She take great pride in being one of the earliest she activists with the Tea Party movement joining American's for Prosperity to develop their Florida Chapter and going on to work her way up to National Vice President of 60 Plus Association, the conservative alternative to AARP.
She's been behind a mic as a regular guest for shows nationwide for over a decade and began guest-hosting throughout Alabama in late 2019. Listeners and advertisers alike love her friendly and personal touch.
She's not your typical southern conservative woman. As a working mother of three young ones, she's known for her strong opinions and even stronger coffee.
She can be found on both Facebook and Twitter @aprylmarie