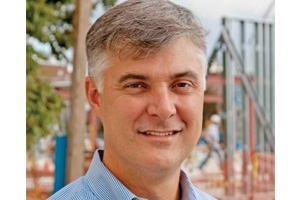 From politics to faith, Alabama Unfiltered Radio covers the topics you won't hear in the mainstream media. Listen in on dinner-table-style discussions between Scott Beason and his co-hosts, Amie Beth Shaver and Allison Sinclair, on important topics you actually care about — news, current events, and culture from a traditional Conservative, Southern, Christian worldview presented in a very entertaining and never boring way.
"Scott Beason, a "reformed politician", that the New York Times said was "An Alabamian more polarizing than the issues" brings his brand of entertaining, informative, and often sarcastic "news thought" radio to the River Region under the banner of "Alabama Unfiltered Radio".  Love him or hate him; Scott Beason is a recognized figure in Alabama politics.  When Scott is on the air, it's always a fun ride, and both sides listen."
Scott Beason entered the realm of politics at an early age by being elected to the Alabama House of Representatives when he was 28. He went on to serve two terms in the House where he eventually became the minority whip. Beason was elected to the State Senate in 2006 and was quickly enlisted to be the Senate Republican Whip. After two terms in the Senate Scott chose to not seek reelection in 2014.
During his time in the legislature he was widely considered one of the most conservative members of the Alabama Legislature and led the fight on important and difficult state issues ranging from pro-life legislation, illegal immigration, gun rights, and budgetary reform measures to states rights and opposition of Obamacare and Common Core.
The Senator has been published nationally in USA Today and WorldNetDaily.com. He has also appeared in countless television and radio interviews with global media outlets from Fox News to CNN to the BBC; Al Jazeera and everything in between.