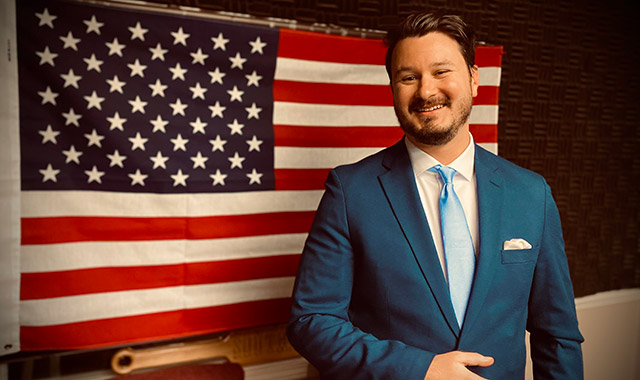 Joey Clark is a native of Montgomery, AL — born and raised. After graduating from Auburn University, Joey returned back home to happily join the team at Bluewater Broadcasting. Over a decade into working for Bluewater, he still loves his Montgomery Radio Family.
Every day you can hear Joey on News Talk 93.1 FM WACV as host of News and Views from Noon to 3p. He also hosts Viewpoint, Bluewater's public affairs show, on Sundays.
A passionate advocate for the philosophy of liberty and a voracious news junkie, Joey is committed to sharing the latest news and his unique perspective on the world everyday with the fine folks of the River Region.